Cooper Colours is an Austrian paint manufacturer for high-quality wall and furniture paints with a special focus on evironmental compatibility and resource conservation.
Colour up your life!
196 colours – endless variety
You can find our 196 colours in our colour fan. The colors bear the names and the special flair of international cities.
Travel the world with COOPER COLORS – from Berlin Night to Paris Orange and Sydney Sun to New York Night.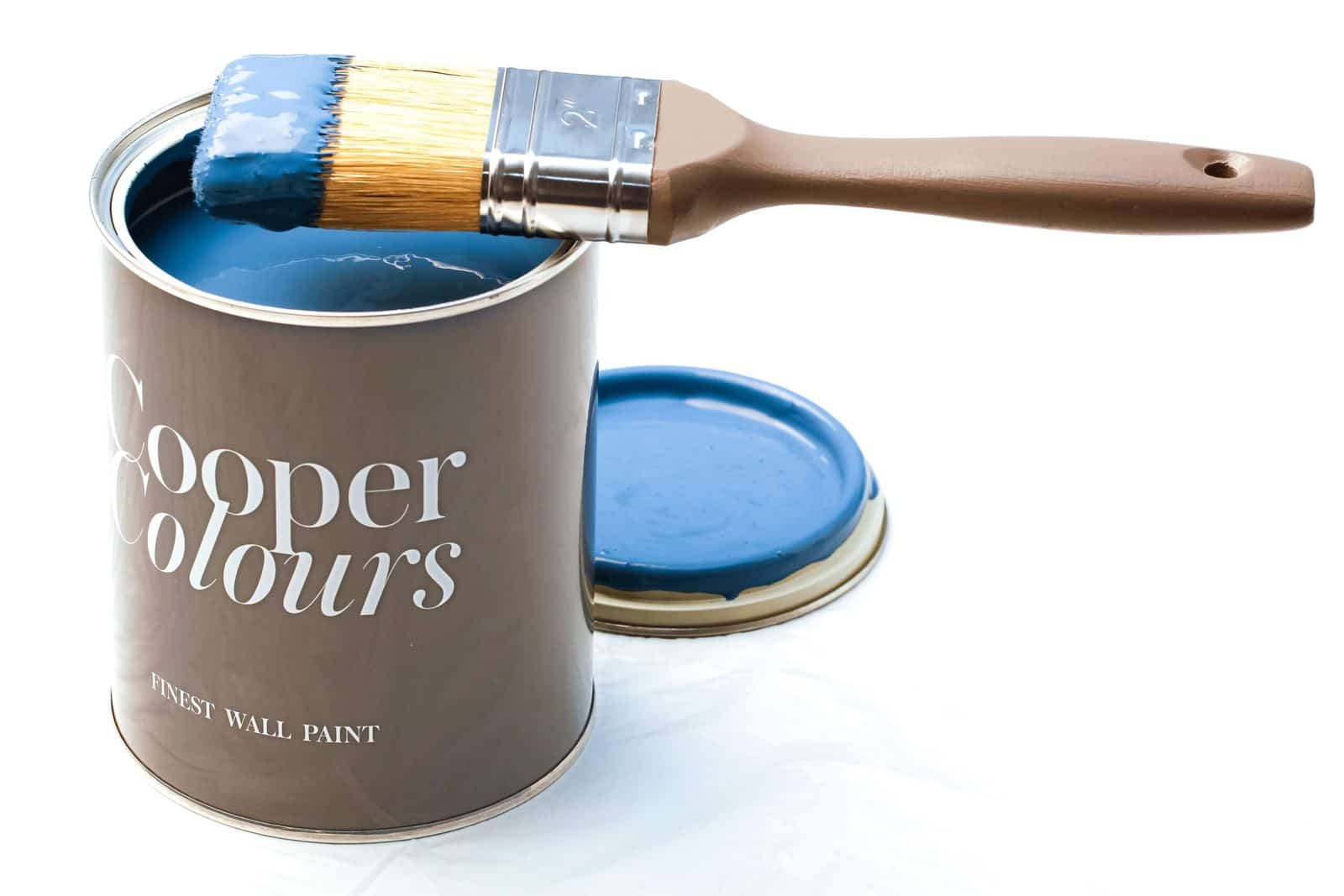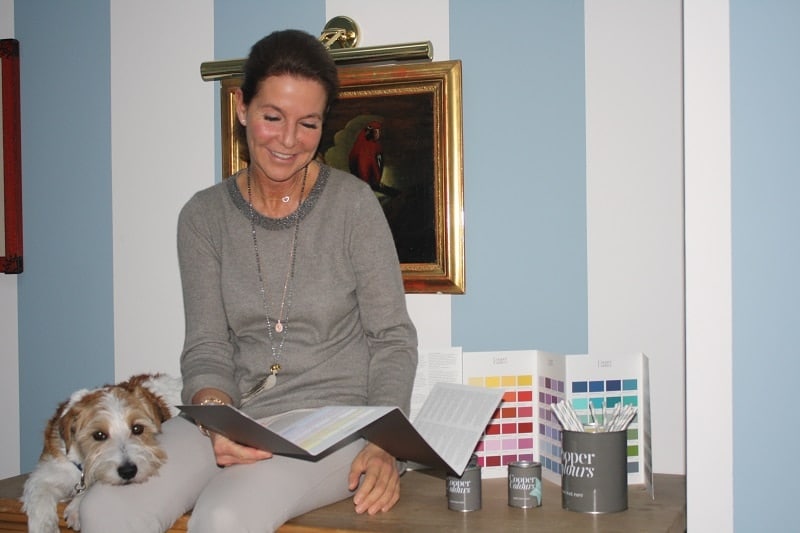 COOPER COLORS is an exclusive, high quality colour collection named after the family dog Cooper. Our roots are in craftsmanship. This means that we have collected, deepened and passed on our know-how in practical applications over many years.
The love of colour and interior design, as well as our understanding of quality, was the reason to develop our own products and to found the brand and company Cooper Colours.
Trust our many years of experience in craftsmanship, which allows us to optimally implement our enthusiasm for colour!
Let yourself be inspired.
Things worth knowing and interesting about the topic of colour, as well as application examples and colour combinations in real space.
Browse our gallery and find your favorite color.
Our tip: Take a look at our blog!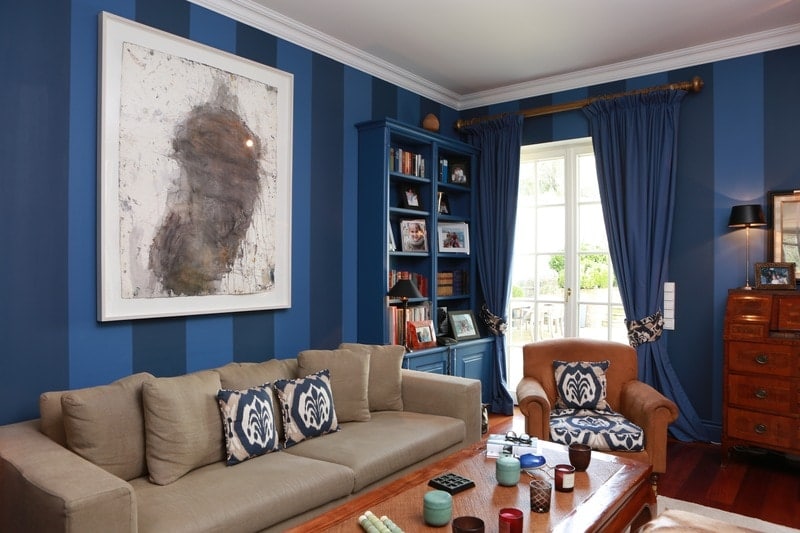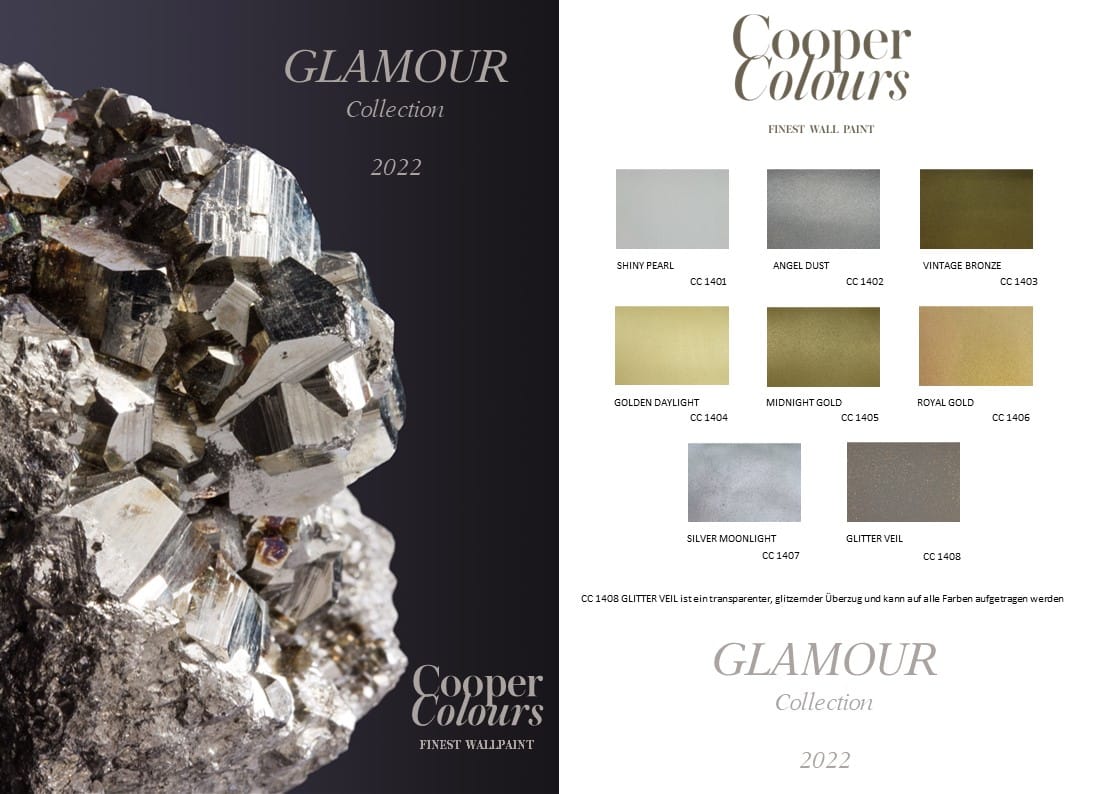 The "Glamour" Collection is our newest collection. This time we have come up with something extraordinary and have included completely new products in our range. The collection includes eight noble effect colours for walls, furniture, etc. All products are available in 1 liter cans and the price also includes – where required – the right amount of primer. The colours are applied like normal wall paints with a roller or brush. We are convinced that a little glamour suits every home.
Our most popular shades every year include our timeless classics such as Glasgow Cloud, Liverpool Grey, Detroit Beige, Miami Cream and Saint Louis Milk.
But more and more customers are brave enough to choose intense colours, with blue being particularly popular here, such as Berlin Night, Inverness Blue and Rotterdam Harbour.