No colour is as present and intense as red. Red sets signals and attracts attention. It is a colour of extremes and stands for attraction, love, sensuality and warmth on the one hand, but also for warning and danger on the other. A powerful, dynamic colour, a red wall sets the scene for any room. But the nuances are particularly important when it comes to red tones. The darker the red, the more classic it looks and the more warmth it radiates. The different colour nuances of the individual wall colors can give a room a cozy flair, a playful lightness or a modern touch.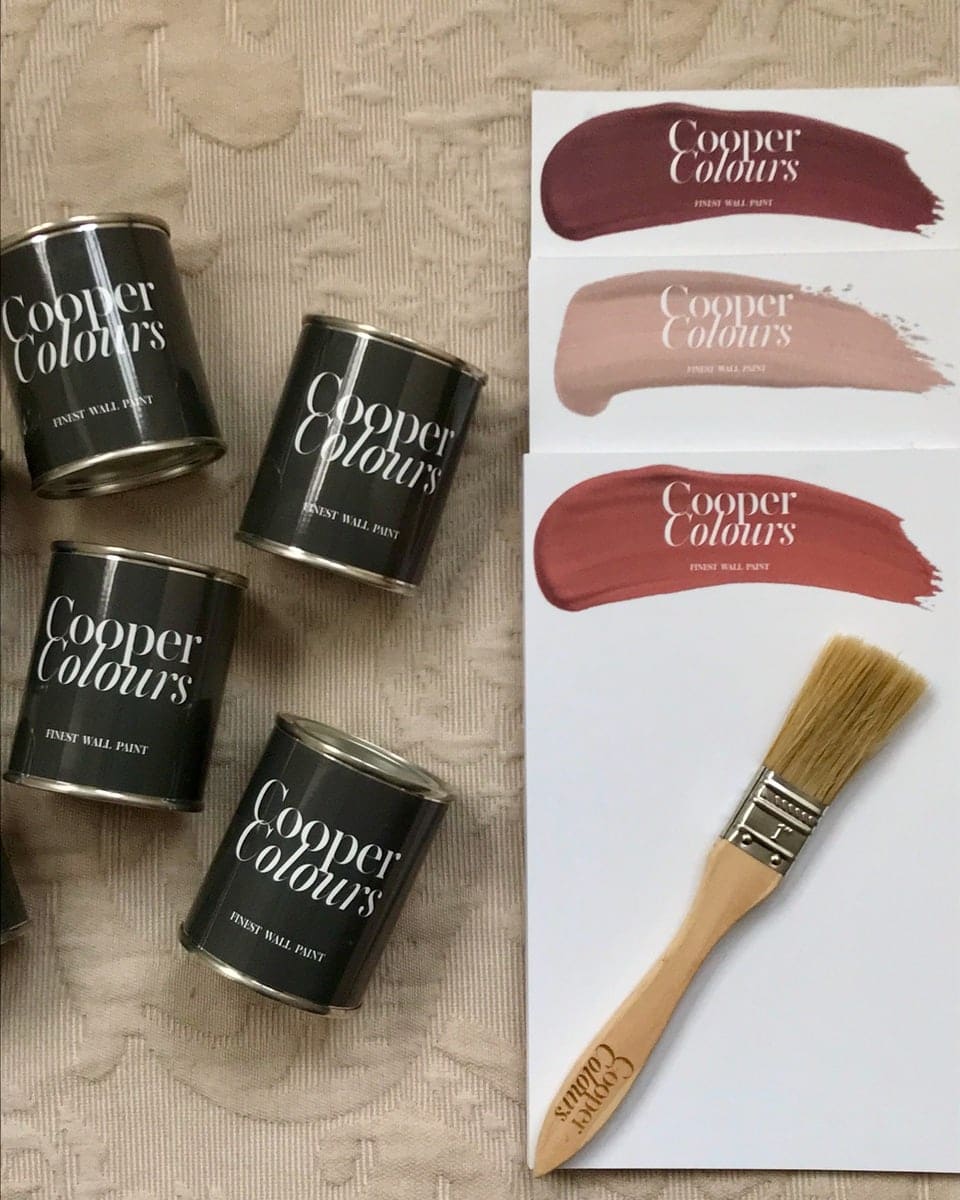 Here we give a brief overview of our red colour palette and have divided it into dark reds, medium reds and rose reds.
Dark red wall colours look particularly warm and contemplative. They add grace and grace to a room. The dark red colors include Bordeaux and wine red, such as our Granada Wine or our Marrakesh Red. If you want it even darker, you should reach for our Colombo Grape. Our latest Smoke collection also features a particularly beautiful dark red tone with our Monte Cristo's Secret.
Anyone who wants to make a room modern and fresh relies on bright red tones. Monte Carlo Strawberry is the perfect shade in our Cooper Colours palette. A timeless color that instantly brings zest to any home.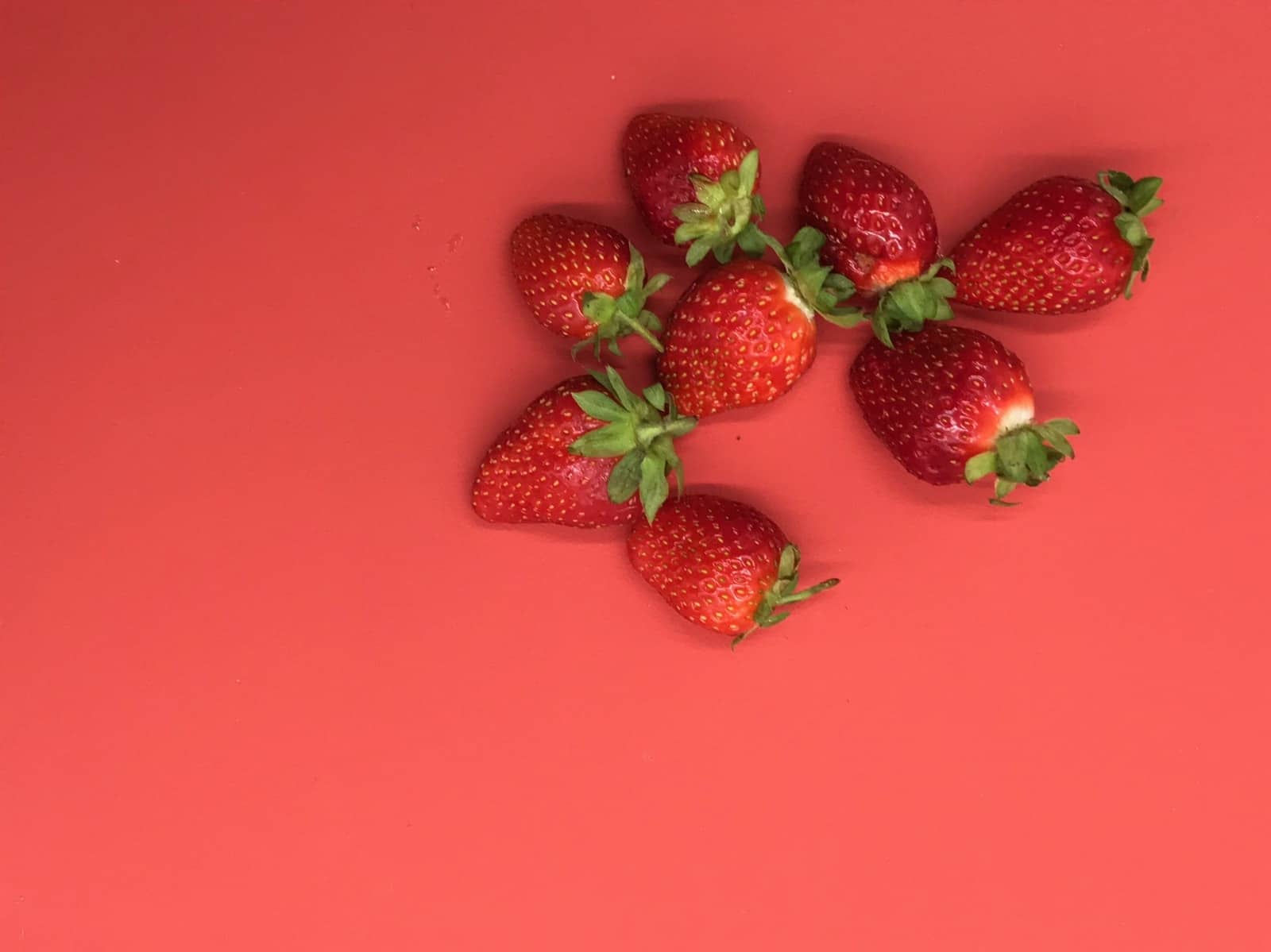 The lighter shades of red are particularly suitable for painting large areas of the walls. They give a room simple elegance and remain discreetly in the background. A larger proportion of white creates the delicate colors in light pink like our Philadelphia Rose or our Sacramento Rose.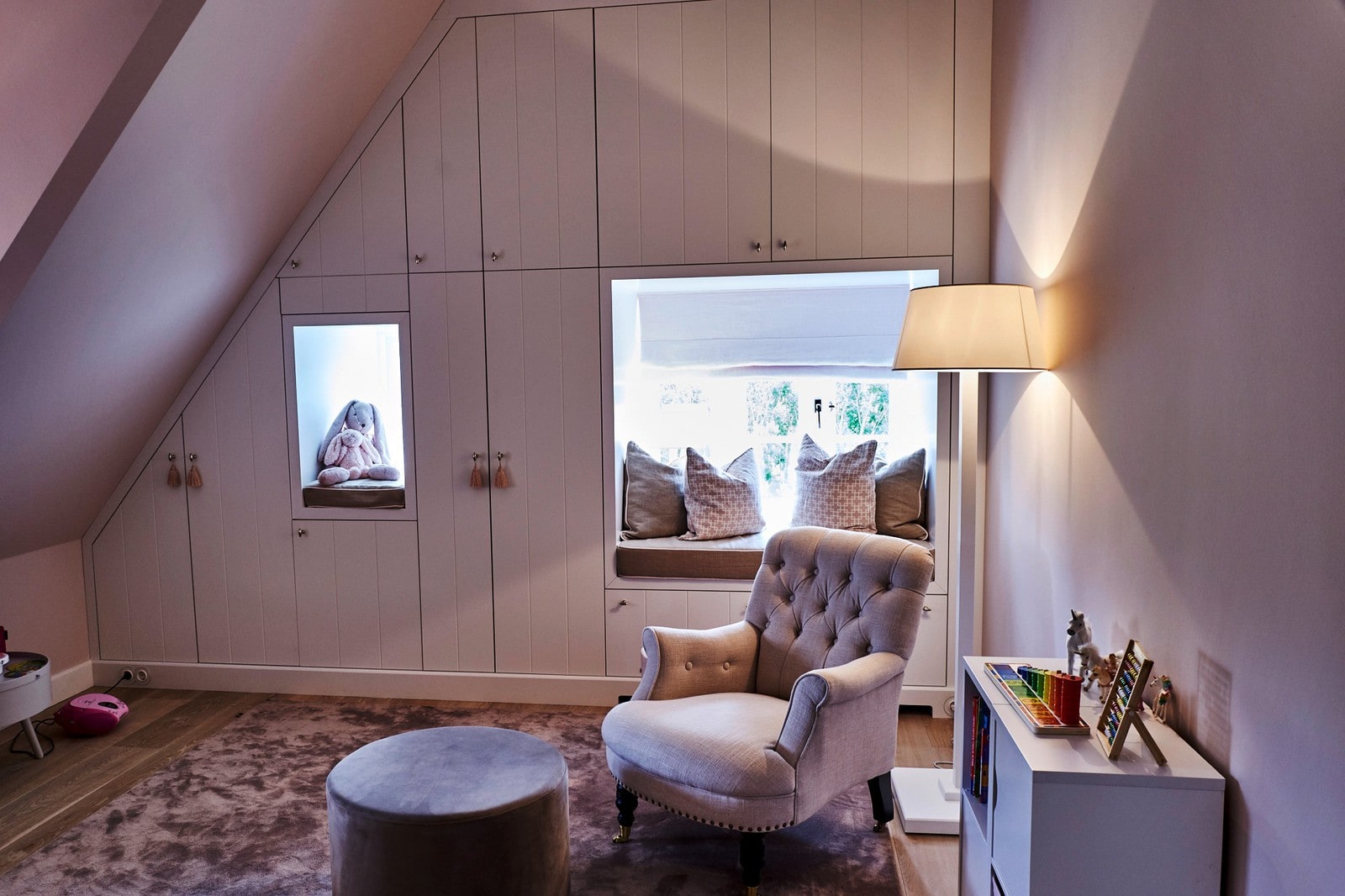 Our shades of pink are particularly popular in children's rooms
Interior design & furnishing
With the colour red, the furnishings and interior design are particularly important. Shades of red can be perfectly combined with white or cream. Whether as an additional wall or ceiling colour or in the furnishing. The combination with white or cream suits any shade of red. However, shades of red not only go well with white or cream, but also with dark woods, where the colors can show off their unique character and enchant with their charm. Combined with gray tones such as slate, concrete or stone, red tones make a room modern.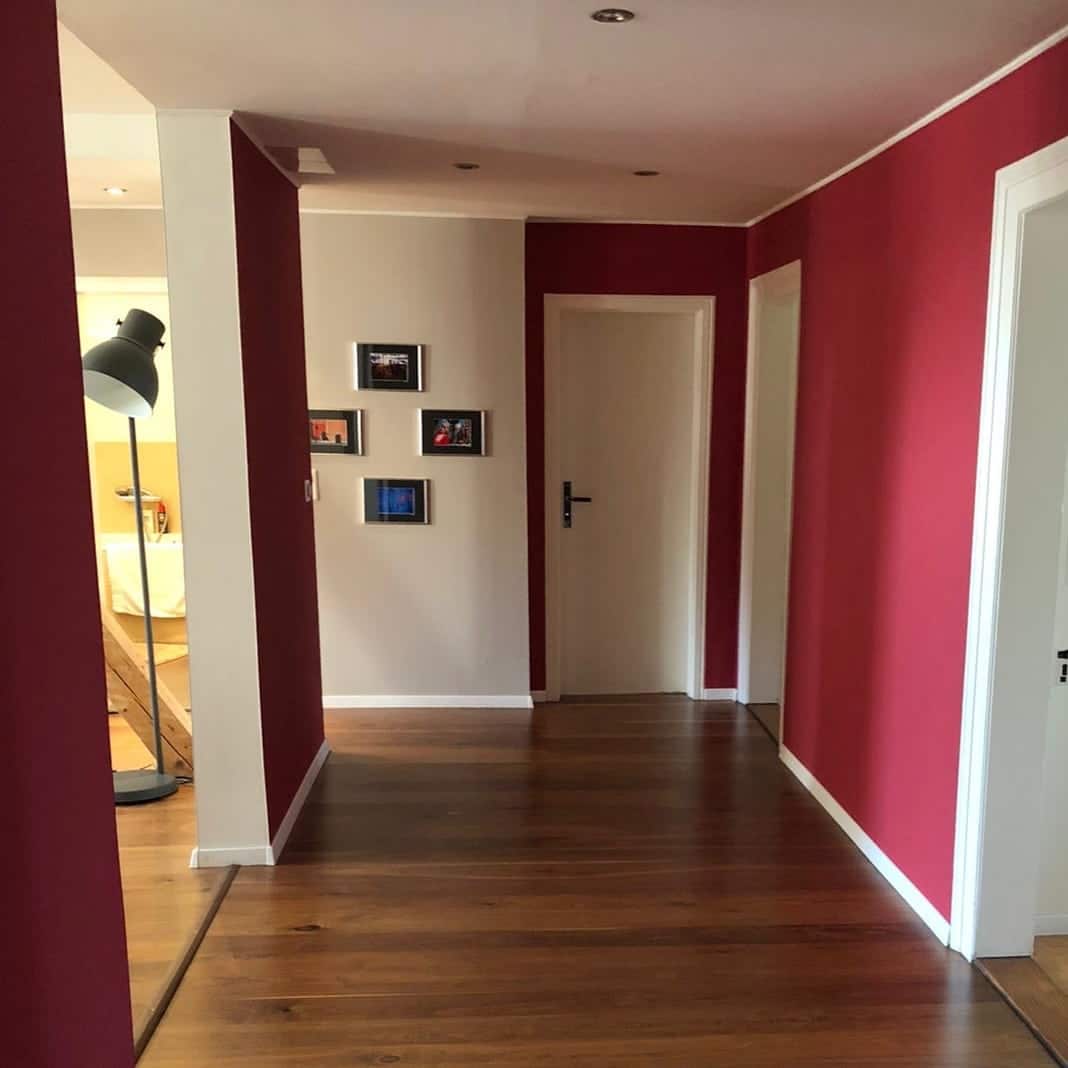 CC 306 Granada Wine combined with CC 008 Liverpool Gray
Dark red tones look particularly classy in combination with a delicate smoky green or nude tones. If you dare a little more, you can definitely combine a dark red with a delicate shade of pink or a dark blue.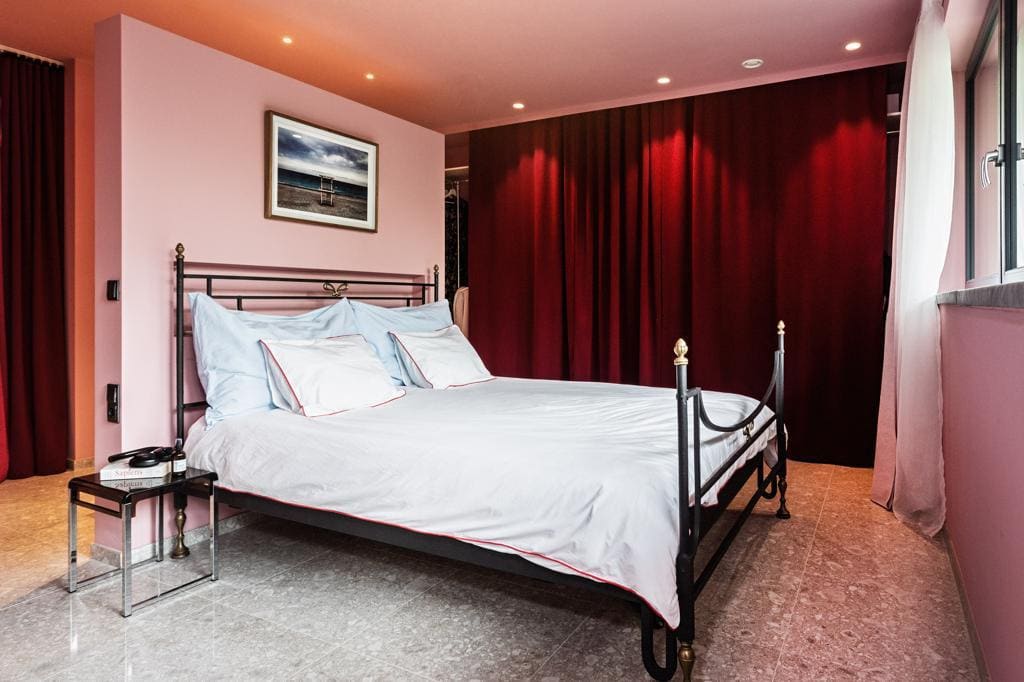 Pink & dark red: A bold but really successful colour combination
The colour red is also particularly popular in dining rooms and salons. If you pay attention, you will notice that many restaurants are decorated in red. There is a simple reason for this: Red stimulates the appetite. Psychologically, reds provide a stimulating framework where conversations flow effortlessly and even food tastes better. Small or dark rooms are enhanced with red walls, so the colour is also ideal for difficult rooms such as the hallway or, of course, the kitchen. But shades of red do not fit in every room. Red should only be used with caution in bedrooms, as red is an invigorating color and can lead to restlessness.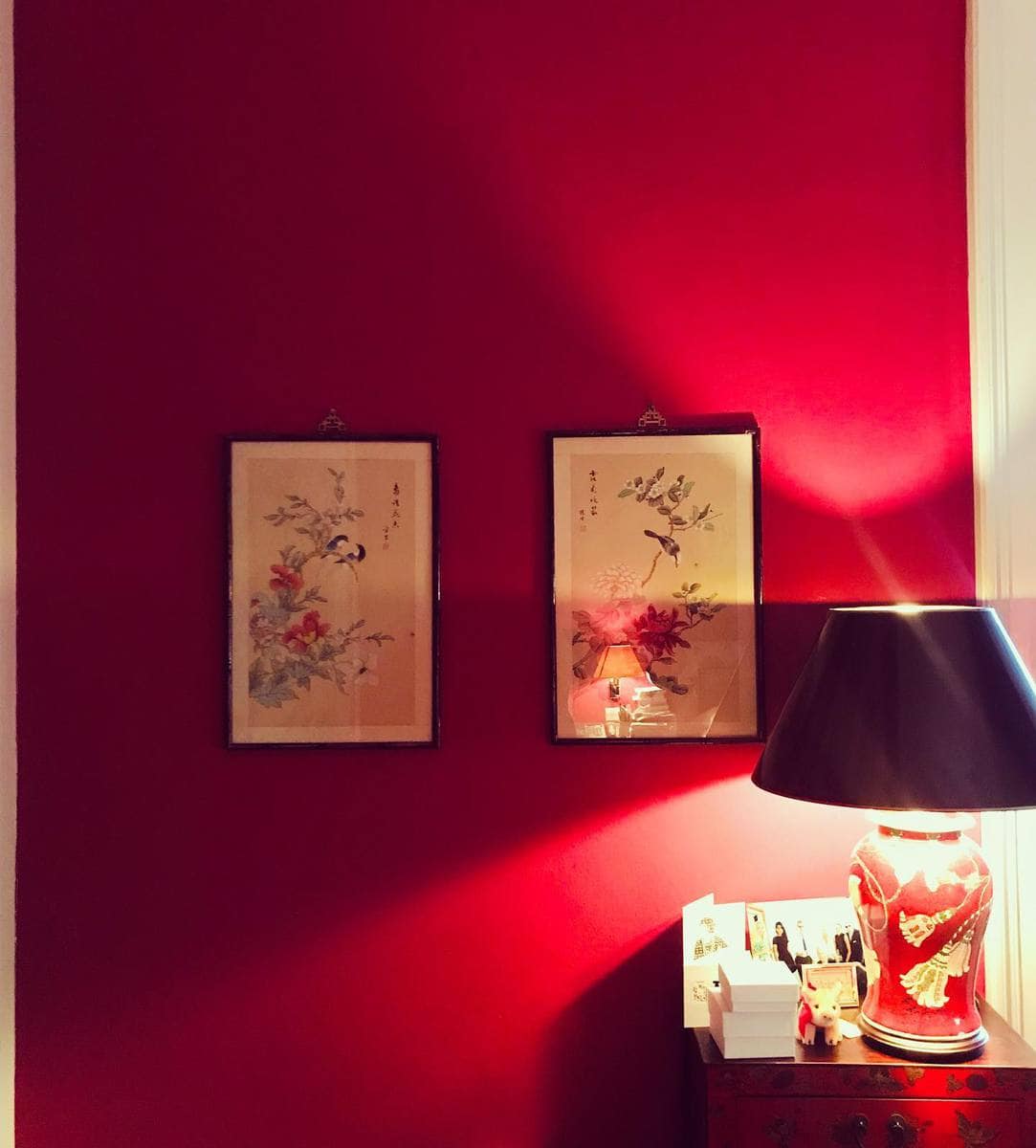 So if you pay attention to where and how you use red tones, you can enhance a room and give it a very special touch. So dare to use colour!